DR. RONALD GALL OD, MSC, FAAO, FCOVD, DIPLOMATE BVPPO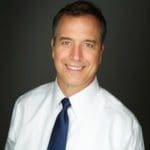 Dr. Gall is an optometrist who cares for patients and is excited when they reach their potential and achieve success. From the beginning, Dr. Gall has offered vision therapy as an option for success. In 1993, Dr. Gall received his Doctorate in Optometry, and then in 1995, he received his Master of Vision Science in the area of binocular vision after which he started his practice. In 1999, he received his Fellowship from the American Academy of Optometry (FAAO). In the fall of 2010, he moved his practice to a larger facility and opened the Oakville Centre for Vision – Excellence in Vision Therapy with its four centres of excellence. Upon studying for two years, in 2015 Dr. Gall was awarded the Diplomate in Binocular Vision Perception & Pediatric Optometry (Diplomate BVPPO), and in 2018 Dr. Gall earned his Fellowship from the College of Optometrists in Vision Development (FCOVD), which all clearly demonstrates his desire for lifelong learning to provide excellence in vision therapy and best patient care.
Connect with the Doctor here:  DrGall@oakvillecentreforvision.com
At a young age, Dr. Gall's eyes were straight, although they would turn-in or go cross-eyed from time to time; he would stumble (bump into walls) and be less coordinated than other toddlers.
After a visit to the eye doctor, he was diagnosed with accommodative esotropia (eyes turning-in due the need to over-focus to see clearly) and the proper treatment of corrective glasses proved very successful. While wearing glasses, Dr. Gall eyes did not over-focus, they stayed straight and his ability to run, catch and jump improved immensely (eyes leading the body for improved performance). This positive outcome was Dr. Gall's early experience with eye doctors.
In his teenage years, Dr. Gall invested his student earnings, with his regular eye doctor, for a pair of contact lenses. Now instead of wearing glasses fulltime, he wore contact lenses every day which improved his side-vision and offered more natural vision. This was another positive experience of clear comfortable vision with the help of an eye doctor.
After Dr. Gall graduated from optometry school, and owned his own practice, he trusted the Herzig Eye Institute for laser vision correction. Dr. Gall now enjoyed life without glasses or contact lenses. This increased quality of life and clear comfortable vision was evident in the joys of waking up, doing fitness or travelling without the burden of glasses or contact lenses.
For clear comfortable vision outdoors, Dr. Gall wears polarized sunglasses which enhances vision on bright sunny days and even on over-cast days, without the nuisance of glare. Over 90% of the sunware sold at his office are polarized which also includes the two other standard features of sunware: dark lenses (80% absorption) and UV protection.
Dr. Gall cares for all of his patients and can easily empathize with those with binocular vision issues affecting school, life or sports performance. In addition, he appreciates those patients wanting to wear contact lenses, or those who desire for laser vision correction. Clear comfortable vision is important to Dr. Gall and he understands your need for polarized glare control.